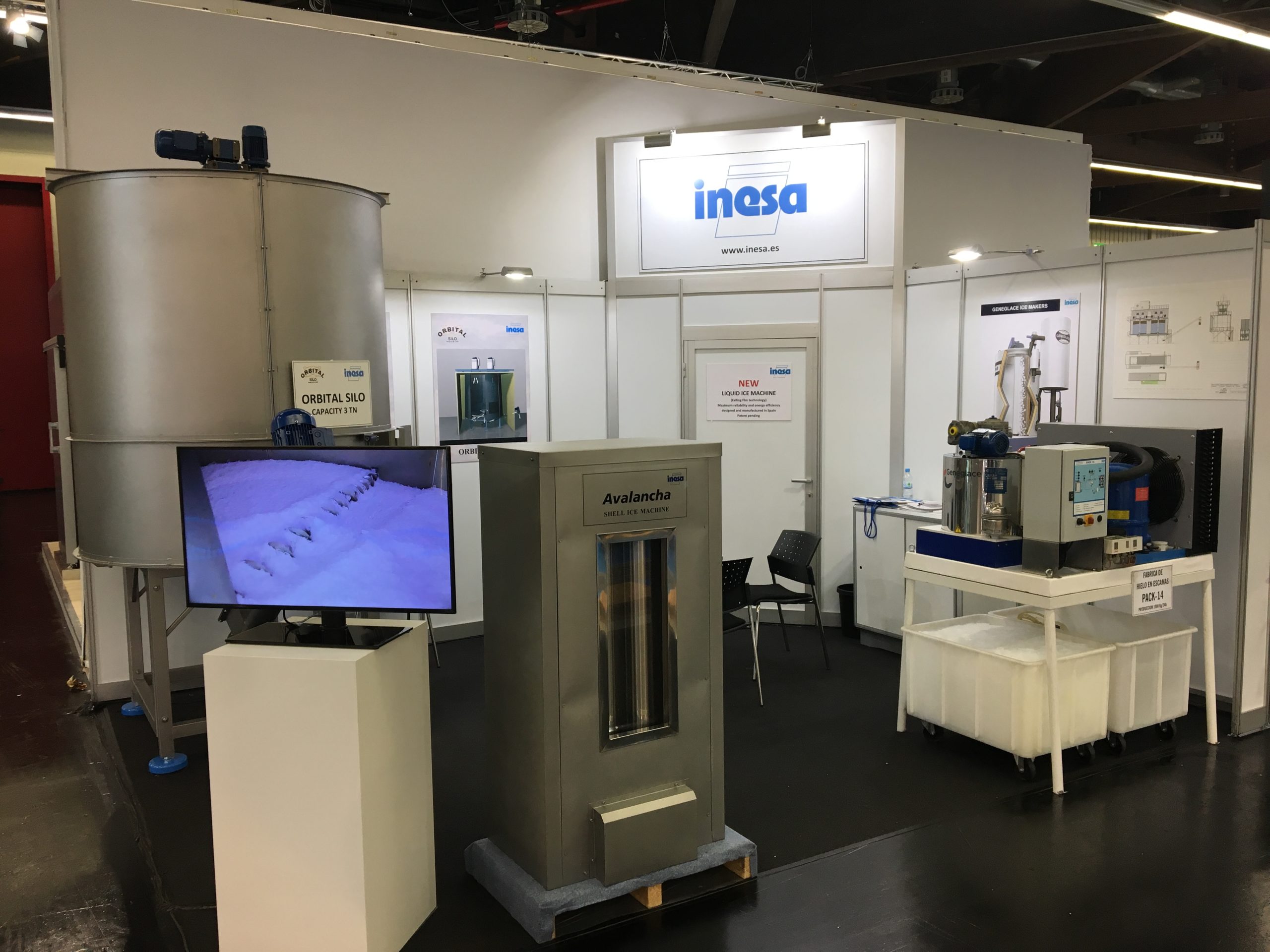 inesa
As in previous editions, our company has exhibited at the CHILLVENTA FAIR, which has taken place this year in Nuremberg (Germany) from 11 to 13 October. This fair has become, year after year, the most important meeting point of the industrial cooling sector at European level, being a fair especially...
inesa
Our company exhibited, for the first time, at the SEAFOOD PROCESSING GLOBAL FAIR, which took place for this edition in Barcelona from 26 to 28 April. Our clients could get a close view of the functioning of the Ice Pack, designed and assembled by INESA, and equipped with a GENEGLACE...
inesa
February 10th, 2022 in Barcelona We present our new website where your Company will find all the information about INESA, our products and services.   During the last months, we have been working in order to develop the new Company website with the objective to make it easier and more intuitive...