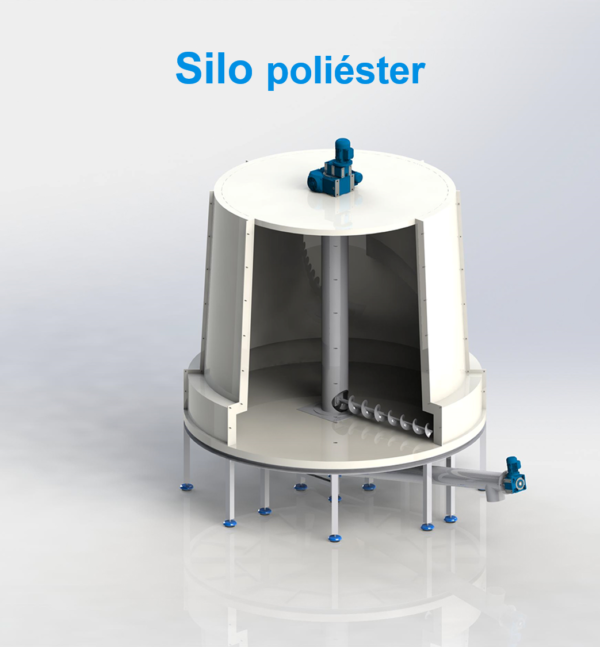 Ice Storage Silos
INESA orbital silos are the optimal solution for storing flake ice with the best quality and hygiene conditions, with automated extraction and a reduced maintenance.
Description
Technical sheet
Ask for quotation
Description
Our silos guarantee the highest level of ice freshness and the maintenance of its quality on a constant basis and prevent ice caking with the shortest possible storage time in the silo. All this thanks to the FIFO (First in – first out) control method, "first ice produced, first ice extracted".
To facilitate quick and easy assembly at the customer, silos are built with modular elements of reduced dimensions, since they can pass through a 1.80 x 0.80 m door. They are completely removable and portable to other locations.
Orbital Silos present numerous advantages:
Stainless steel model and polyester model
Insulation for outdoor installation (polyester model)
Possibility of weighing and dosing
Access door with safety advice
Possibility of a viewer to observe the ice level
For more information, visit the I + D + I section.
Operation
The extraction screw rotates over 360º around a central shaft and carries the ice towards the center where it falls by gravity to an inclined discharge screw that extracts it out of the silo to supply it as needed.
The height of the steal base is usually between 1000 and 1200 mm.
The technical data sheet is merely indicative, both the height of the silo and its base can be modified according to the needs of the project.
The storage capability of the silo can vary depending on the ice density.
For a quotation or a product information, please fill out the above form: